Vision & Mission
Strategic Partnership Awards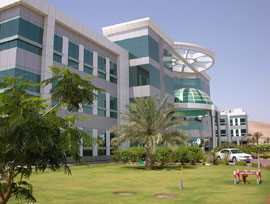 Digital Marketing Services
Digital Marketing & Real Estate Services in Oman
TradeMax is Digital Marketing & Real Estate Services provider based in Muscat Oman. Our main services: Real Estate Services, Digital Marketing Google For Work, G-Suite Communication & Cloud based Storage, plus E-Commerce Solutions. Headquarters in Muscat, Oman. TradeMax offer cloud based technology empowering clients to acquire a unique know-how of collaboration and online real time messaging/storage services. Furthermore, TradeMax provide complete solutions for E-Commerce. Online Marketing Services including Web Analytics, Search Engine Optimization, S.E.O Optimization, Web Copywriting Contents Management.
Resfix is a recently established business unit of TradeMax providing digital marketing real estate marketing services in Oman. This include on demand, mobile & location based system on real estate services. The system is designed to connect both consumers and services providers mainly using mobile (Smart phone) and also responsive website.
In collaborating with our key international technology-driven partners, TradeMax has developed an effective digital business process flows that indirectly add value to our clients. Our network of professionals and market expertise are complementary to our success. Since 2006, TradeMax has been part of Google's trusted Premier Enterprise Re-seller partner for Google For Work Services in Oman.
E-Commerce Awards Winning Company

As Digital Marketing Certified Company, TradeMax has won several Strategic Pan Arab Web Awards. Most recently, Award on E -Commerce at Burj Al Arab Hotel, Dubai UAE. Furthermore, TradeMax has won several Oman Web Awards in both GOLD and First Class on Cloud Computing, e-Commerce Services in Oman. TradeMax operates based on clear Vision which is to be the preferred provider of e-Business and Digital Marketing Solutions to SME's businesses in the region.
As part our investment strategy, TradeMax has a Strategic Real Estate Investments Portfolio in both commercial and residential sectors in prime locations. We follow this strategy with a vision to Invest in prime properties with best quality design. Strive to provide good amenities, and ensure good service to our clients.
TradeMax's Mission is based on our commitment to empower our customers with on-line strategy so that they can leverage the Internet and expand their business. We conduct our business with utmost Trust, Integrity, Respect and ensure reliability and consistent in quality of our services.
Please Contact Resfix team today to discuss the needs of your Real Estate Services, Cloud Computing, Google G-Suites, Google For Work & Digital Marketing Solutions. Also on demand, mobile & location based system on real estate marketing services.