Who should use SEO
For New Business Startups

1.To understand your business strategy is very important.
2. New sales are vital
3. Good ROI is so important

Having done it ourselves and worked with a number of start-ups, we know that it's important to focus on getting the business running properly and the best way to do that is to work with professionals who can use their expertise to plan and execute the correct strategy aligned to your immediate business objectives.

TradeMax has a record of success and have worked with many different businesses in many different market segments. Start-ups are always challenging but exciting as well. We'd love to work with you to help make your new business venture a success. A partnership approach tends to work best for most clients in our experience. We can offer you the ability to understand your competitors, put an online strategy in place, guide you through the required processes and implementation a range of Internet marketing services aimed at increasing traffic to your site and ultimately sales.

TradeMax is also a Google Apps Authorized reseller and partners for Google Apps services for business in Oman.


Most Popular Services suitable for Start-Ups:
Online Solutions Development
Graphic Design, Copywriting and Web Site Solutions
Competitor Analysis & Internet Marketing Plans
Search Engine Optimization
Content marketing Strategy
Social Media Strategy Development
Email Marketing Campaigns
Custom Analytics and Dashboard Creation

Our offering:
We won't recommend a service that is not realistically going to help you generate more business
Depending on your business, the services you need will vary. E.g.
If you sell finance, you'll need a substantial budget and at least a year to see the results
If you sell products online, the infrastructure is vitally important as to how you take orders and deliver
Understand the scope of your business, local, the gulf region or International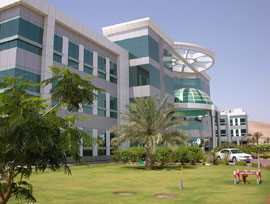 Digital Marketing Services