Products & Services
Software-As-A-Service for Business eMail, Information Sharing and Security
TradeMax LLC is a Google Apps Authorized Reseller in Oman. Providing Google Apps™ deployment, training, integration, and supporting services to businesses and companies of all sizes in Oman. Google Apps is a cloud-based productivity suite for your business that helps you get work done from anywhere on any device.
Google Apps products make businesses more productive by combining the innovation and ease of use of Google's consumer products with the features, security and support that an organization requires. Google Apps brings simple, powerful communication and collaboration tools to organizations. With Google Apps, users can use applications such as Gmail™ webmail service, Google Talk™ instant messaging service, Google Calendar™ calendaring service, Google Docs™ program, Google Sites™ web application, and Google Video™ for business on their own domain to work together more effectively. Best of all, it's all hosted by Google, so there's no hardware or software to download, install or maintain. Let TradeMax help you on how to have effective Google Apps Services for your business. Call us on 24152140 today. For more details Contact TradeMax Team for Google Apps Supports Services in Oman now.
TradeMax received training, support and deployment services from Google, as well as access to APIs for integrating Google Apps into their customers' business operations. TradeMax maintains retain long term relationship with their customers in order to provide additional service and on line support services.
TradeMax is a Google Apps partner and solutions provider in Oman and Middle East. Providing Google Apps applications Enterprise. TradeMax offers full support services for Google Apps solutions in Oman. Our clients get immediate support on the setting up and management of Google Apps system. Whether your business is moving everything to the cloud, just wants an affordable email solution or struggles to give employees access to critical information, Google Apps will help you stretch resources and work smarter.
Essential messaging apps Gmail and Google Calendar are included.

Continuous innovation Put the web's rapid pace of innovation to work for your business.

Lower cost No hardware, software or patches, so you save money.

Universal access Access your data from anywhere. Connect with IMAP, POP or from mobile devices.

Enterprise-class service Google Apps includes a 99.9% uptime SLA.* Phone support is available for critical issues.

Secure infrastructure Multiple layers of protection keep your business data safe and secure. Messaging Apps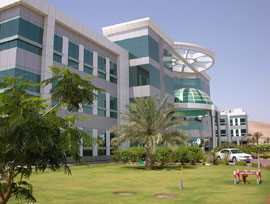 Digital Marketing Services