Vision & Mission
Strategic Partnership Awards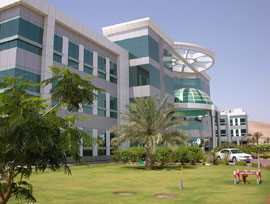 Digital Marketing Services
Misson & Core values
Vision
Delivering Innovative Digital Marketing Solutions for SMEs Corporates in Oman.
Mission
We are committed to make the difference in the business of our clients by establishing and growing a credible well managed online presence. We are part of an international network of industry experts uniquely positions us to learn, educate and teach. We offer flexible leading edge digital marketing solutions that are measurable and designed around our clients' business needs.
Core Values
Trust:

Trust is our top priority. This comes naturally when we fully embrace the five key values outlined below. We trust each other at TradeMax and you can trust us to always do the right thing with highest integrity.

Integrity:

We treat every single relationship personally with honesty and truthfulness.

Respect:

We treat every individual and every relationship with honor and respect.

Innovation:

We are always seeking a better solution; we welcome change, new technology and innovation.

Excellence:

We always strive for excellence and perfection in every task we perform and in everything we do.
Learn more about the or find out how you can get your customized Internet Marketing Plan by contacting our team for more information on our services.