Google Drive for Work
Work Without Limit

All Your Work

Google Drive for Work includes unlimited storage for files, folders, backups and everything important* for $10 per user per month. Sync all your business files, including Microsoft Office files, across your computer, phone, and tablet to access your work whenever you need it. *Accounts with fewer than 5 users get 1TB of storage/user.
Safe

Google Drive for work includes dozens of critical security features specifically designed to keep your data safe, secure and in your control. Your data belongs to you, and our tools enable you to control it, including who you share it with and how you share it. Our data center network provides exceptional enterprise-level cloud security and guarantees 99.9%* reliable access to your data, 24x7x365.25 (that's right: no rest, even on leap years). *SLA Guarantees 99.9% availability with zero scheduled down-time

Available Everywhere

Your work in Drive can be accessed from any computer, tablet or phone including your favorite Android or iOS device, whether you're online or offline. Preview over 40 popular file formats with Drive, including videos, images, Microsoft® Office documents, spreadsheets and PDFs without extra software or costs. You can even edit Microsoft Word, Powerpoint®, and Excel® files on the web, iOS and Android devices.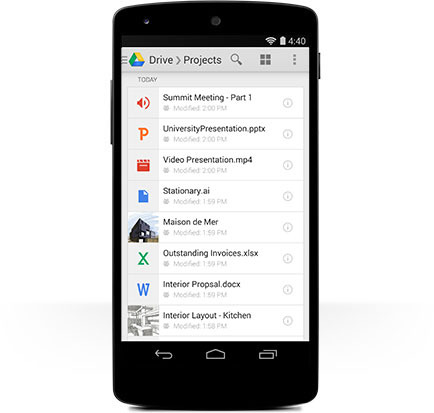 Share and collaborate

Share files up to 5TB with anyone, even if they don't have a Google account. Sharing settings allow you to decide how to share files - grant permission to view, comment or edit so you stay in control and avoid multiple versions and file merging.


Safe, Secure, Reliable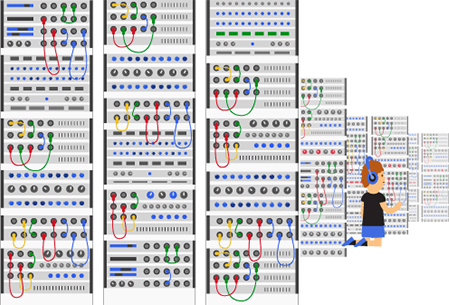 Safe Cloud Storage

Google Drive for Work and our data centers are SSAE 16 / ISAE 3402 Type II, SOC 2-audited and have achieved ISO 27001 certification. For industries or geographies subject to specific regulations, Google Drive supports FISMA, FERPA, and HIPAA and adheres to the Safe Harbor Privacy Principles.

IT and Admin Control

Google Drive for Work gives companies powerful, easy-to-use tools to manage users, secure devices with mobile device management, set sharing permissions, and gain critical insights with advanced audit and reporting.

Enterprise Encryption

Google Drive includes dozens of critical security features specifically designed to keep data safe, secure and in your control. These include encryption in transit as your data moves from your device to Google, as it moves between Google's data centers and when it is stored on your mobile device.
A Powerful Business Tool

With Google Drive for Work you get access to Google Apps for Work which includes Forms, Sites, Calendar, Docs, Sheets, Slides, Hangouts, Google+, and more. It's your one-stop solution for team productivity
Video Meeting

Content is even more powerful when you can meet to discuss it or show it off. Connect with people on your team, co-workers, customers and partners with multi-way HD video, voice or text. You can save money and time on travel, but still get all the benefits of face-to-face contact.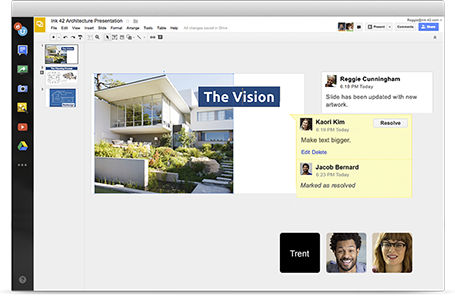 3rd Party Application for Work

Use hundreds of integrated apps including DocuSign for e-signatures, LucidCharts for mockups and Smartsheets for project management to get even more done with your work in Drive.
Let TradeMax help you on how to have effective Google Drive For Business for your business. Call TradeMax Team for more on Google Apps Supports Services in Oman now.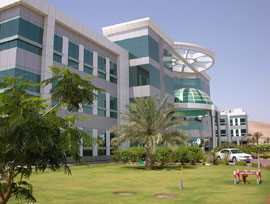 Digital Marketing Services