TradeMax won the Strategic Pan Arab Web award for year on E -Commerce for Arab region.
Musallam Al Shukairi, CEO of TradeMax received the Strategic Pan Arab Web award during the function held at Burj Al Arab in Dubai on 8th May 2013. This in recognition of Trademax's contributions to the Arab region E- Commerce & Digital Marketing Services.
Pan Arab Web Awards was created to recognize excellence and honor the websites owners, giving them an opportunity to showcase their work and services in an international standard web technology. This event aims at bringing together the finest websites in a competition for the best website in each of a variety of categories. Click here for the winners list for 2013 Pan Arab Web Award which include Strategic Web Award.
TradeMax was launched in 2006 as the leading digital marketing company of its kind in Oman. Trademax has emerged as the most comprehensive E-Commerce solution provider in the Arab region. In early 2008 TradeMax was certified as an e-commerce services provider and currently is regarded as one of the most popular Digital Marketing Solutions provider.


This award is a recognition for the hard work and commitment of the entire TradeMax team and our business strategic partners. I am confident that this will further motivate us to make our E- Commerce services portal even more effective to our fast growing client base. Looking ahead, we shall continue to leverage latest technologies to incorporate more features into the Digital Marketing E-Commerce portal." Commenting on the award, Al Shukairi said: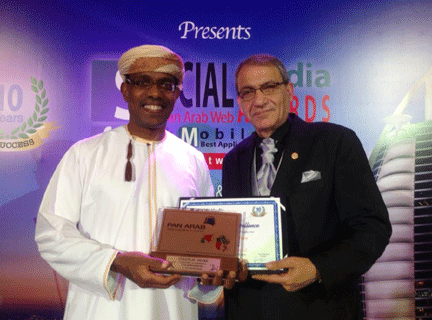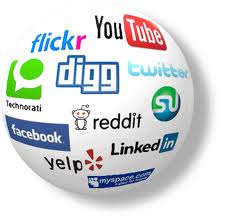 TradeMax won 5th Oman Web GOLD Award on E-Commerce As a winner of several GOLD and FIRST PRIZES Web Awards for Oman Web Awards Competition, TradeMax continue to provides unique Digital Marketing services to clients in Oman.

The Oman Gold & First Prize Web awards were awarded to TradeMax on E-Commerce category. The major segments for which the awards were instituted include E-Commerce, Art and Culture, Automotive, Banking and Finance, Corporate.

Other sectors that participated in the Oman Web Award Competition include, Education, Engineering/Manufacturing Industry, FMCG, Forums, Health, Services, Hospitality, HSE, Media and Media Services and Event Management, Ministries/Government organisations, NGO/NPO, Oil and Gas, Real Estate, Retail, Services, Software and Telecommunications/ICT, Sports, Transportation and Travel and Tourism.

TradeMax provide best Web Solutions in line with best practices in e-Governance and in harnessing Information and Communication Technologies (ICT), thereby offering efficient and timely services, integrating processes and improving efficiency in service delivery.

On E-Commerce categories the winners were: TradeMax wining First Prize, Khimji's: Luxury & Lifestyle, Second Prize; Omanbay.com, Third Prize.

Winner for E-Commerce category:
First Prize: TradeMax
Second prize: Khimji's On line Luxury Shopping
Third Prize: Omanbay
TradeMax for the forth conservative years won the Oman Silver Web Award for E-Commerce. The major segments for which the awards were instituted include E-Commerce, Art and Culture, Automotive, Banking and Finance, Corporate. TradeMax's CEO, Al Shukairi congratulated the entire team for their dedication and efforts in building the TradeMax's new and exciting Digital Marketing Web Porter.

Al Shukairi said, "We always continue to seek innovative approaches to empower our clients with effective digital marketing strategy. Our E-Commerce Services allows our customers to adapt to growing needs for consumers' convenience and ability to access information any time, any where using any device.