Payment Gateway
In association with our partners, TradeMax can provide Payment Gateway which enable online merchants to accept payment from millions of consumers who live in this region. Payment Gateway will facilitate these transactions by connecting International or Local Merchants to huge potential consumers who hold millions of local debit or credit cards and take the roll of a Dynamic Currency Exchange Platform .

As a first time millions of wealthy people can become the merchant website new customer by using their own local cards.
Online Settlements
Online Authorization
Online Reversals
Merchant Integration
Security
Merchant Account Support
Multiple e Payment Channels
Reports and Management
24 x 7 x 365 Support
Authenticated Payments
Currencies and Networks


Multiple and customizable Electronic Funds Transfer (EFT) format support

Flexible end-of-day timing for merchants to define their settlement cycle and time

Flexible end-of-day timing for the Acquiring Banks to ensure all settlements are performed at a time of convenience for the bank and its merchants

Full, partial and balance settlements to cater for different types of settlements

Online Authorization
Easy processing of each transaction in a real time.
Online Reversals
Full and partial reversal of authorised amount for cases where the customer asks for the cancellation of an order or where the merchant is unable to deliver ( subject to each network availability)
Merchant Integration
A plug-in is provided to integrate the merchant's system with all the leading operating systems and web server platforms
Easy integration with stand-alone applications, whether developed in-house or purchased
Open published APIs for tighter integration with merchant's processes and systems
Open standards based XML structure for all transactional information which simplifies integration
Support for all leading shopping cards
Merchant authentication through the use of digital certificates, ensuring the highest level of encryption currently available (currently a 128 bit SSL with 196 bit keys)
A simple range of buyer authentication mechanisms including:
1. Card Number
2. Card Verification Value 2 (CVV2) and/or Card Personal Information number (PIN)
3. Card Expiry date
Merchant Account Support

Broad range of merchant features linking:
Multiple bank accounts
Multiple payment accounts
Multiple currency acceptance
Multiple e Payment Channels
Internet based online Payments
Interactive Voice Response Systems (IVR Support)
Internet/dedicated kiosks
Physical and Virtual Pos
SMS payment gateway and Java based application for mobiles.
Reports and Management
Web based reporting interface for anytime, anywhere access to key information related to transactions.
This interface is secured and authenticated by digital certificates.
SMIME (encrypted email) based reporting of transactional information.
Downloadable Coma Separated Values (CSV) and Excel (XLS) formats to adapt to any custom reporting requirements.
Reconciliation services available to reconcile data between the merchant, Live and the banks.
Transaction management support.
Detailed transaction history reports provided on request.
Click here for more on Oman Payment Gateway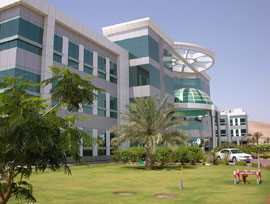 Digital Marketing Services