Contents Copy writing
Content Copywriting is the art of writing textbook for marketing purposes. It's designed to vend your products or services while establishing a voice for your brand.

The main intention of Content copywriting is to convert people to take a particular action, whether it's purchasing, subscribing up for commodity, or any other type of conversion.
Content Copywriting comes in numerous different forms — announcements, web runners, leaflets, white papers, social media content, and company taglines would all fall into the copywriting order, and that's just slightly scratching the face.

But Content copywriting is much further than just words. Great dupe tells a compelling story and represents your brand image. It pulls on the strings that spark the decision- making process for whoever reads what you 're jotting.
Copywriting does n't sell products or services; it sells emotion and life.

According to Google Trends, the global interest in Content copywriting is presently at an each- time high, grounded on hunt data over the last ten times.
Website Content
Web page writing is not the same as writing for a print medium. People read differently on the Web. How different? Think about what you would typically do:
Most of the time you scan through you don't read everything.
You scrolling pages, band prefer short and to the point text
You want to scan easily without reading complex texts.
Viewers go to the Web because seek specific information. The essence of good copy writing is to compel the user to react! The written word helps people to take action and respond.
PR & Copywriting
Positioning of your brand and its success depends on this clarity, consistency and sustained communication. Maintaining this brand positioning across all communication channels is critical to the efficient use of your brand resources and the impact that drives people to positive response.
Our contents copy writing team writing methodology follows a proven process of audience profiling, keyword research, message development, positioning options and performance validation through measurement.
SEO & Website Content writer in OMAN
Why can't you be found on Google! Hire the Best SEO writer and Copywriting Website Contents experts in Muscat, Oman! Why always left off the Google map? How do some Muscat companies always end up on the top of the list while you are still coming up on subsequent and most importantly, less visited pages? Most consumers only go to the top 10 sites on page one of their Google search so how can your company compete to get on top of the Muscat business listings?
SEO Friendly Copy
TradeMax team creates powerful, persuasive copy that is compelling and encourages positive audience reaction. We write copy that is clean, refreshingly creative and guaranteed to bring results that matter. TradeMax is a leader in providing SEO & Copywriting solutions for many companies in Oman.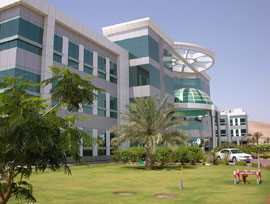 Digital Marketing Services