Social Media Marketing
Why Your Company Needs a Social Media Strategy?
Most people search online to research a product, service or company before making a purchase. Often their research starts at the company's website, but it doesn't end there. The second step is usually to visit review sites and discussion forums. They read reviews, ask questions and receive feedback from other consumers before ever making contact with a company.
The reality is people are converging on Social Media to read, chat, share and complain –whether your company has a presence online or not . Your company needs to be there first, listening to their feedback, responding and initiating activities that encourage them to engage with your brand. Social Media Marketing & Optimization is becoming increasingly important for Business to attract new customers. Call TradeMax team today for more on Social Media Management & Consultancy using key SMO tools such as Facbook, Twitter, Linkedin etc.

Click the following Banners for Free Social Media Strategy Guide
Social Media Marketing
The trends on the web changes quite fast. What was considered good a couple of years ago, is now considered old. Search engines change their algorithms frequently and it has become necessary to constantly research changes on the net and new trends.

It is important to know that Social Media Marketing (SMM) is at the forefront of internet marketing and it is quite an exciting trend to be part of It is a worldwide phenomena. Social Media Marketing focuses on marketing communication, branding and the social interaction with your target market.
SMM fosters two way communications rather than a one way broadcast of your marketing message like in the old days. To get the best results from SMM takes time and dedication. really not a quick and easy way to conduct business. Its all about building a lasting relationships that later can result in business deals or sales leads.
Social Media Marketing makes use of multiple venues and multiple media types found online. The goal of these online tools is to engage and interact in many places and in many ways.
Social Media Marketing gives people and businesses a chance to ask questions, talk, learn, network, bookmark, vote share information and opinions, give feedback on other social activities around a given different issues.
Benefits of Social Media Marketing:
Create a buzz online
Build a following
Communication with prospective/current and future customers.
Pleas let us set up effective Social Media Marketing Strategy for you,
Contact us
now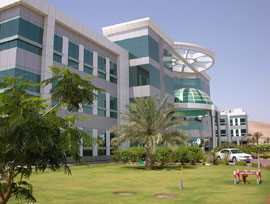 Digital Marketing Services